FREE SHORT STORIES
Here are some short stories that I've written recently for the sole purpose of encourage all of you to read. One of these stories involves a character you know, one has a character that you will soon meet in the Great Zombie Invasion, and one story will introduce you to some of my new Minecraft friends. Maybe, if you like these new Minecraft characters, they will get their own novels . . . we'll see. If you like these stories, please tell everyone. If you don't like them, well . . . tell everyone they're great anyway, :-). Please feel free to email these to your friends. Maybe send them to your teacher so your class can read them in school.
Writing Tutorials and Videos – The first story, Battle with the Wither King, is the most recent story I've written, and it is used in my writing tutorials. If you are interested in writing, or maybe your teacher at school might be interested in having your classmates do some creative writing, I've put together a lot of materials to help kids write their own stories. Based on things I've learned after getting 15 books written and published, I've put together a tutorial on how I design my stories, and I use Battle with the Wither King as an example. If you go HERE you'll find materials that describe how I design a story. If you scroll down, you'll find videos of me explaining some of the things I've learned about writing. Look at these materials, maybe they will help you with your writing, or maybe your teacher could uses these materials with your class.
Keep reading and keep writing . . . and watch out for creepers.
---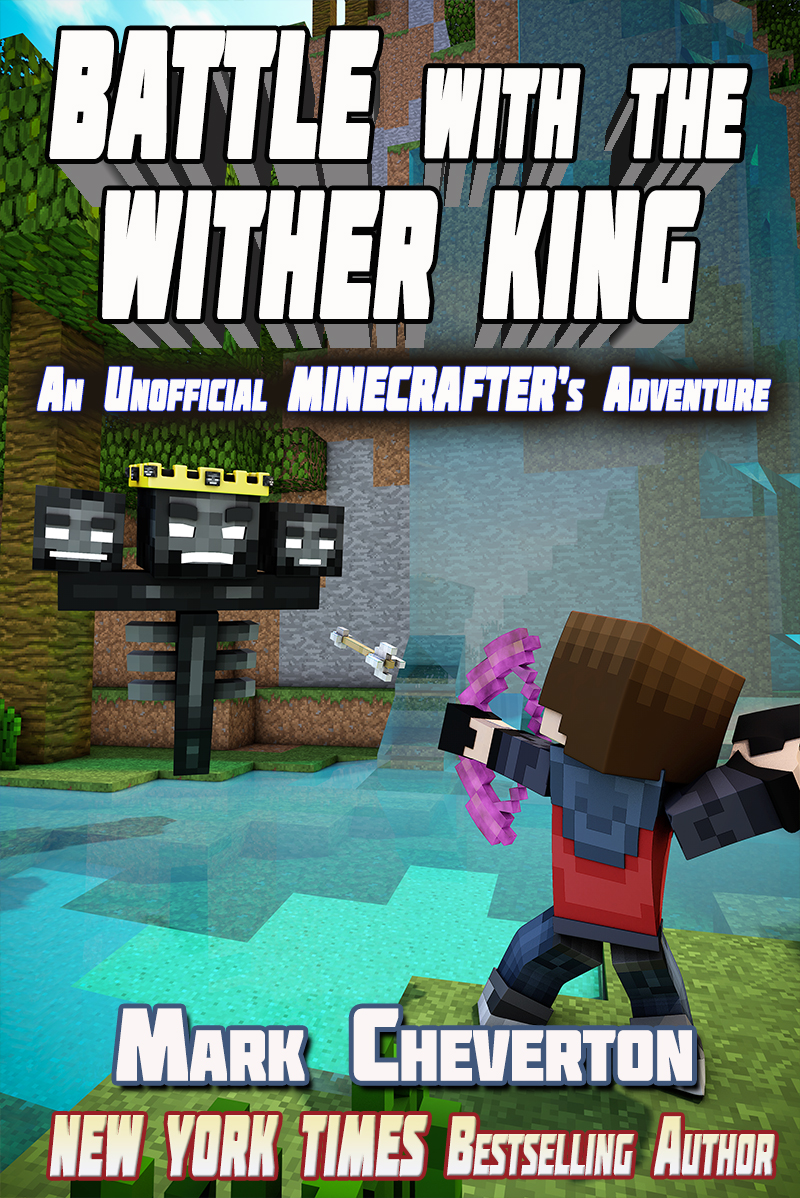 Watcher, one of the most insignificant NPCs in their community (according to the warriors), feels like an outcast. He stands alone at the top of the watchtower, gazing out into the landscape, searching for monsters. The problem is, he gets bored and instead of watching, he day-dreams. He's seen armies of zombies, only to find they are a handful of pigs, or imagining chickens to be skeletons. No one trusts what he says, making Watcher feel even more alone. But one day, this all changes when he sees Karkan, the King of the Withers near their fortified walls. Of course, no one believes Watcher when he reports the monster's presence. Rather than be mocked and bullied, the young villager goes out into the wild to find Karkan and prove he exists. But what Watcher finds, will terrify him and likely forever alter his life, this is if he can survive long enough to help save his village from total destruction.
Click below for download
---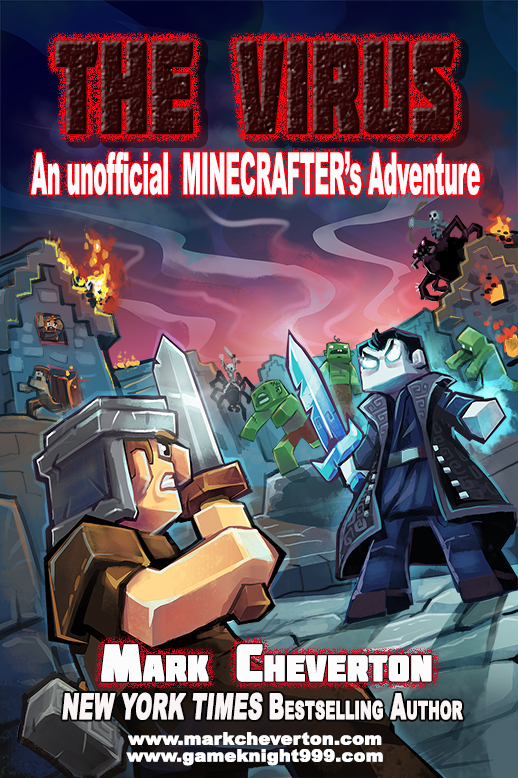 A virus was launched into the Minecraft servers. It was not just any virus; this one was the spawn of artificially intelligent software. It's purpose was to spread out and destroy. But the designer of that virus didn't plan on their lethal viral code interacting with the game in such an unpredictable way. Instead of just penetrating the digital defenses of the Minecraft servers and laying waste to the computerized universe, it instead modified the software ever so slightly, awakening all of the villagers. And now they were alive, as was the virus. Confused and scared, the virus and the villagers must come to grips with their sudden spark of life. The sense of freedom and joy were incredible, but so were their fears, for now they could be destroyed.
Tensions from the past still run deep as the villagers have faint memories of the monsters of Minecraft. The virus changed everything, but now felt a loneliness that began to eat at his soul like a malignant tumor, causing anger and hate to fester and grow. Will the virus find a place to fit in with the NPCs, or will he make his own place, with the edge of a sword?
Click below for download
---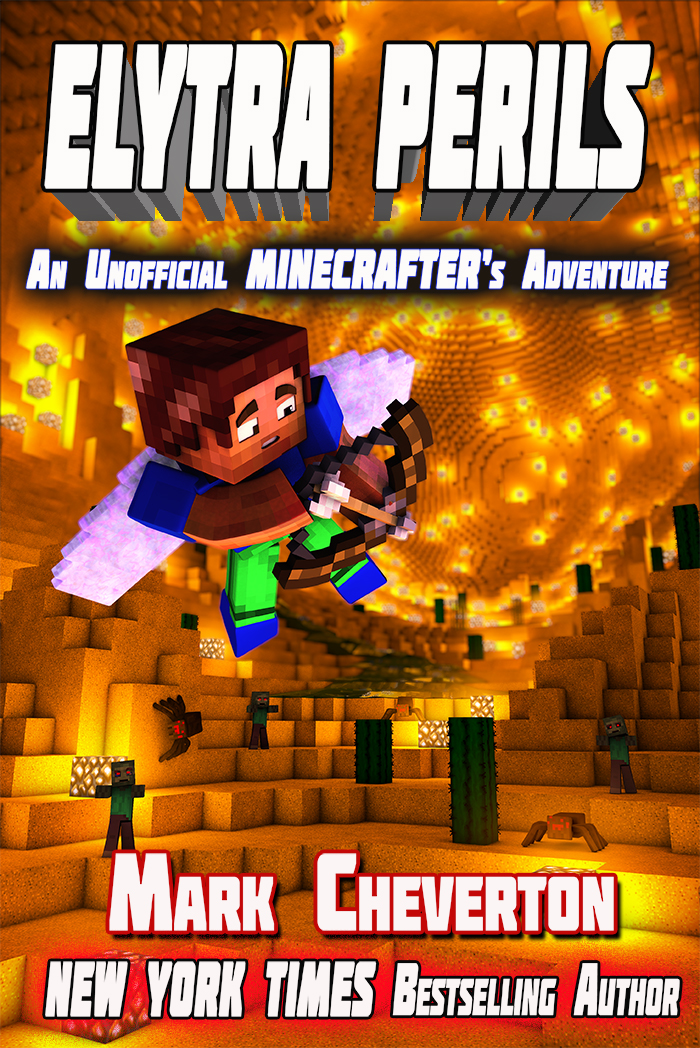 Gameknight999's enemy, Herobrine, is finally gone from the server, but with a surprising call from within Minecraft, Gameknight realizes there is another adversary. After seeing the village of his friends in danger of being covered with lava, Gameknight999 uses his father's invention, the Digitizer, once more and becomes the User-that-is-not-a-user again. With the help of one of his friends, Gameknight rushes to the village only to find another mystery and a new phone call, this time coming into Minecraft from outside. This new villain threatens to destroy Crafter's village if Gameknight does not do what he demands. But the demand is a riddle, "finish the fuzzy rainbow." What does that mean? How can he help his friends when he doesn't even understand the clues. But when the timer starts counting down to the destruction of Crafter's village and everyone inside, Gameknight has no choice but to solve the riddle, or die trying.
With new monsters never before seen in this world, Gameknight999 will use every bit of trickery and skill to solve this puzzle and save his friends, but can he do it fast enough, or will he be forced to watch the destruction of everything he holds dear.
Click below for download
---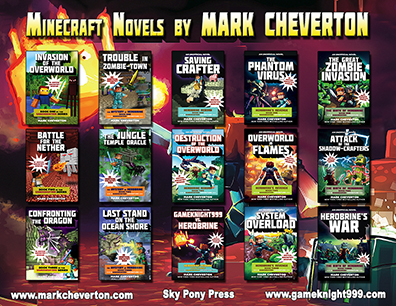 Here is a little poster I made for everyone to download. It shows all of my book covers so far.
---